At least 13 members of the traditional tribal council known as the jirga are being held over the killing.
Members of a tribal council accused of ordering the burning death of a 16-year-old girl are shown to the media after they were arrested by police in Abbottabad, Pakistan.
A teenage girl was kidnapped, drugged, put in a van and set alight in an alleged "honour killing" by a tribal council in a Pakistani village after helping a friend elope, police have said.
At least 13 elders in the village near the north-western city Abbottabad have been arrested over the death – along with the girl's mother, who is said to have agreed to the sentence.
The traditional jirga assembly of elders ordered the girl be put to death last week as punishment for helping a couple leave the village to marry.
Source: Katie Forster, Friday 6 May 2016https://www.google.com/amp/www.independent.co.uk/news/world/asia/pakistan-honour-killing-girl-set-alight-helped-friend-elope-ambreen-abbottabad-a7016451.html%3famp?client=safari#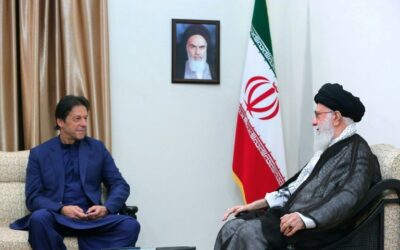 After the fall of the Ottoman Empire, the Arab nations under the leadership of Saudi Arabia have dominated the geopolitics of the Muslim world. In the recent past, there has been evidence of a power struggle between Arab Muslims and non-Arab Muslim leaders. However,...