Following the Hagia Sophia's conversion to a Muslim mosque this August, Pakistan's Prime Minister Imran Khan and President Arif Alvi called Turkish President Recep Tayyip Erdogan to congratulate him. Subsequently, President Alvi tweeted that the premiers had also discussed the Indian occupation of Kashmir and the COVID-19 pandemic. Alvi wrote that Pakistan pledged to support Turkey in all its "legitimate interests," noting that the "brotherly countries have similar goals." Of course, this statement begs the question, What goals do the two countries share?
Until recently, Turkey was a secular state supporting Western countries, but Erdogan's conversion of the church shows how far he has led the country toward Islamist values and the degree to which he is pushing for an Islamic empire while encouraging discrimination and persecution of ethnic and religious minorities in Turkey and abroad.
While Erdogan's English tweet following the sixth-century church's conversion emphasized that the Hagia Sophia would better serve the "shared heritage of humanity" as a mosque, Erdogan's Arabic tweet affirmed the need for the "liberation of the Al-Aqsa Mosque" in Jerusalem. Hinting at the conquest of a Jerusalem mosque draws on the Muslim Turks' heritage of Mehmet II, the Ottoman sultan who conquered Turkey in the fifteenth century.
The fact that Erdogan has recruited jihadists from Syria and Libya…
This article was originally published in Providence Magazine. To continue reading, please click here.
By Isabella Meibauer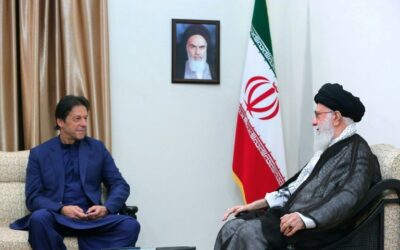 After the fall of the Ottoman Empire, the Arab nations under the leadership of Saudi Arabia have dominated the geopolitics of the Muslim world. In the recent past, there has been evidence of a power struggle between Arab Muslims and non-Arab Muslim leaders. However,...