CosmoVision Center
Phase 1- Sablone House
We are extremely grateful for your generosity, the following VIDEOS speak for your investment in the future of Pakistan. Each brick, and each tile that we are using to build the SABLONE HOUSE represents your trust in us, and your commitment to the Pakistani people. We thank you. Please watch the development of phase one (Sablone House) of CosmoVision Center Pakistan. Click here to read more..
To view the photos of the construction of the SABLONE HOUSE  Phase I click here: view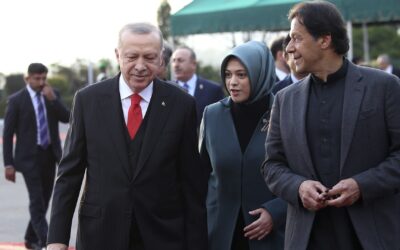 Following the Hagia Sophia's conversion to a Muslim mosque this August, Pakistan's Prime Minister Imran Khan and President Arif Alvi called Turkish President Recep Tayyip Erdogan to congratulate him. Subsequently, President Alvi tweeted that the premiers had also...