The CosmoVision Center is the most important project that RAM Foundation has ever undertaken. It is an ongoing project that combines all of our efforts to make a difference in the local Pakistani community. We already raised $120,000 but we need $30,000 to finish the first building of our Center and significantly impact the lives of people we seek to help.
The CosmoVision Center is being built in three phases. Phase 1: Secure the land, drain it and fence it (see video below) Phase 2: Build the first structure to provide shelter, basic medical aid and host our vocational workshops in a safe environment (see picture below) Phase 3: Significantly expand our facilities in order to:
House more people who need temporary shelter
Provide on-premises facilities for women to start their own businesses
Accommodate more students who need training
Expand our medical programs
We need your help because without additional funds we cannot complete Phase 2 and enslaved folks won't get a shelter. If you donate, THEN we will be able to make the house which is already built (see picture) usable for our programs: shelter for enslaved folks and abandoned women, medical aid, vocational workshops, and women empowerment
Our vision is that it will be a long-term, permanent solution to many of the issues facing the oppressed and persecuted people we serve. Once liberated from slavery or domestic ordeal, they will be sheltered, educated, and trained in various vocations. Having an income will enable them to care for their families without resorting to personal loans from brick kiln owners or other dangerous and unscrupulous individuals.
By donating now, you will make a tangible difference in the lives of so many. Thank you!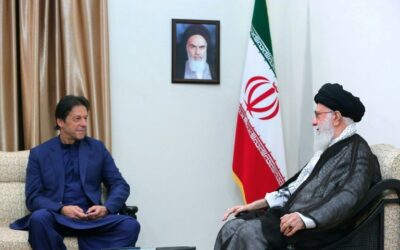 After the fall of the Ottoman Empire, the Arab nations under the leadership of Saudi Arabia have dominated the geopolitics of the Muslim world. In the recent past, there has been evidence of a power struggle between Arab Muslims and non-Arab Muslim leaders. However,...