Ram Foundation
Resources and Aid Mobilization
Are you still searching for the perfect gift for a family member, friend, or loved one? Look no further!
For the very first time, we are launching RAM's Christmas Gift Program. Now, you can support a Pakistani family in need in honor of that special someone.
Your gift to a loved one will provide life-changing support to those struggling to eat. It will also greatly encourage these Pakistani families to know that they are not alone in this season of suffering. Click here to purchase a gift!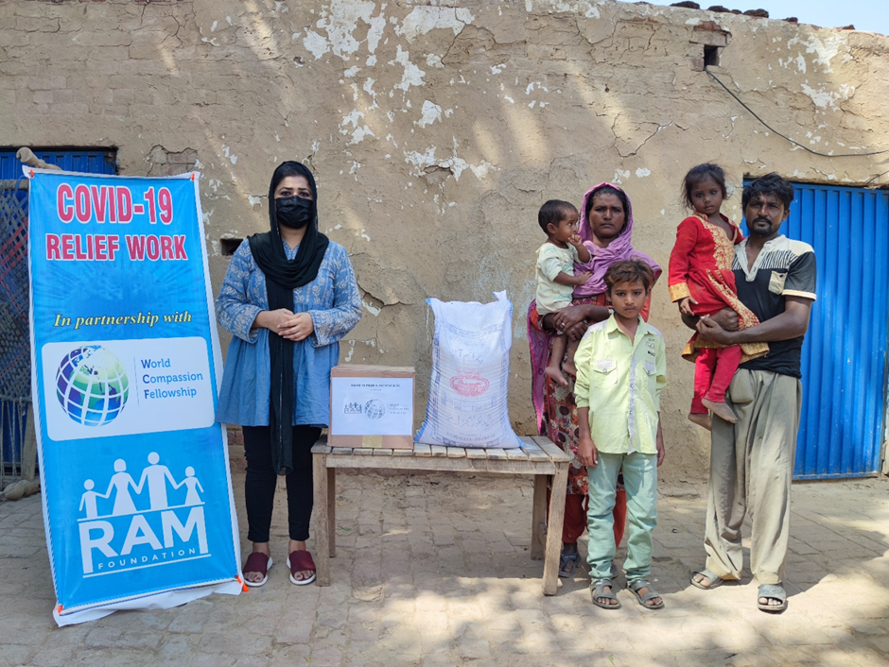 The COVID-19 pandemic has hit Pakistani religious minorities and brick kiln workers especially hard. Continued lockdowns, lack of work, and soaring food prices are crippling those already in severe poverty. In addition to RAM's advocacy for these oppressed people groups, RAM Foundation has provided 975 food and hygiene kits to families in need. Click here to learn more.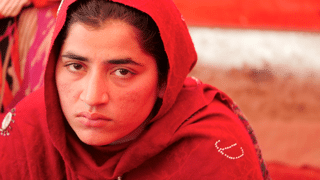 RAM stands for Resources and Aid Mobilization and is registered both in Pakistan and in the USA. We are a non-profit non-governmental organization that exists to fight for the oppressed who have no financial resources and no other assistance in Pakistan.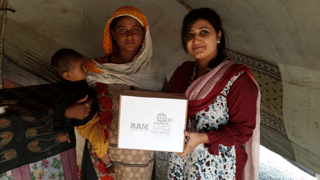 We provide free legal assistance to rape survivors, religious minorities, brick kiln workers, and those falsely accused of blasphemy. We seek to create awareness of rampant discrimination against religious minorities in Pakistan. We empower disadvantaged and abused women by providing a safe haven and shelter and through vocational training at our Sablone House.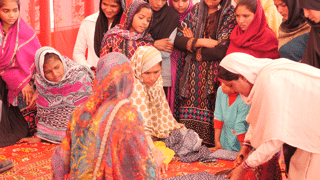 Interested in volunteering? Drop us a comment in the message block below! If you do not have time to volunteer, we encourage you to endorse our organization or provide financial support for one of the causes for which RAM Foundation fights: provide free legal aid, buy freedom, provide medical aid, train women to be self-sustaining, or expand our safe house.
We dreamed of a safe haven for women at risk and survivors of abuse.
In 2016, we began construction on the CosmoVision Center Pakistan.
The Sablone House now provides a shelter and vocational training for Women.
The work of rescuing, educating, and empowering women in Pakistan is only possible through the support and partnership of people like you. By donating financially, you are enabling RAM Foundation to continue to make a difference in the lives of the women who are the building blocks of Pakistani society. 

In many cases, women in Pakistan are treated worse than property.
Rescuing a mother often means rescuing an entire family.
We organize vocational training so that women become self-sustaining and escape abuse.
Free enslaved minorities from brick kilns in Pakistan one person at a time. Women are often exploited sexually in brick kilns.